Christian Democrats of America is the largest voice for Christian Democrats in the U.S., providing a platform for progressives and Democrats of faith. We are transforming the perception of "Christian values" in politics and what it means to be a Christian voter. We are committed to reforming social injustices by working to influence the ideals of the Democratic party and work with candidates that have both strong and principled Jesus-based values and a Progressive agenda. We invite you to join us in making a stand in taking care of the least of these, loving our neighbor, welcoming the stranger, and values of compassion –  not only in our individual daily lives, but on a national, social and political level as well.
CDA Team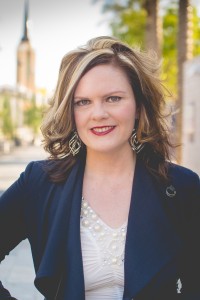 Christina Forrester – Executive Director/Founder

Christina Forrester is the Founder and Director of Christian Democrats of America, the #ChristiansAgainstHate movement and Facebook group, and Christians for Hillary 2016. She is a Huffington Post contributor, has appeared on CNN Radio, Christian Broadcasting Network (700 Club), PBS Religion and Ethics News, and spoke/presented at the Democratic National Convention, universities and groups across the country.
She holds a Master's degree in the MLST Liberal Arts program at Arizona State University, where she graduated summa cum laude, has a history of life in ministry has an extensive resume as a praise and worship leader and youth pastor, and as founder of CDA, she has been a social justice advocate, writer, social media strategist and voice for those without a voice.
She is also a singer/songwriter, her music and creative writing rooted in reclaiming the scriptural social justice, love and compassion message of Christ, breaking stereotypes and religious bigotry. Christina is also a digital branding/social media consultant, a rescue dog-mom, avid movie-buff, Legend of Zelda gamer and admittedly Millennial artsy nerd.
Follow and connect with Christina Forrester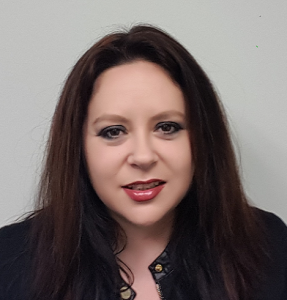 Jessica Forrester – Chief Operations Officer
Jessica Forrester is the Chief Operations Officer (COO) of Christian Democrats of America, and co-founder of the #ChristiansAgainstHate movement and Facebook Group. She holds multiple science degrees, and has over 15 years' experience in high business performance, marketing, non-profit work and social justice advocacy.
She worked for seven years as a science researcher in the molecular biology field for research facilities at Arizona State University including The Biodesign Institute, and a published peer-reviewed journal writer. Since becoming the COO of Christian Democrats of America, she has aided in growing the CDA community, is a blog contributor, social media and business consultant for the organization, and manages the fund-raising efforts to further grow the community. In 2017,
Jessica joined the research team at the Arizona Center for Algae Technology and Innovation as a Research Specialist where she focuses on algae production for biofuels and crop protection. Jessica enjoys traveling, hiking, is an avid reader of crime drama fiction and science publications, and is the proud mother of her most cherished Maltese and Yorkshire Terrier, Alexander and Tatiana.
Jessica is Christina Forrester's "Australian spiritual sister." The two met as teenagers and through a series of God-led events, Jessica moved to the United States and became an official member of the Forrester's family and ministry in 2008. She is the President of KISS Social Media Marketing and currently resides in Chandler, Arizona. You can connect with Jessica on LinkedIn and Twitter.
CDA Advisory Board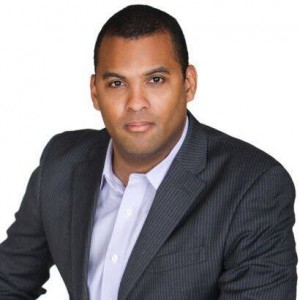 Raoul Davis
Raoul Davis is the CEO of Ascendant Group Branding, a PR and Branding firm that specializes in strategic direction for Fortune 500 and 50 companies and public figures. He has developed a reputation for effectively setting public figures, CEOs, and their companies apart from their competitors by "thinking without a box." Raoul has built a private executive client list that includes Fortune 50 executives, multimillionaire entrepreneurs, major media personalities and NY Times Best-Selling Authors. With his strategic leadership, the company has helped clients generate multimillion dollar business deals, speak at Ivy League institutions, receive invitations for White House sponsored events and secure media in the NY Times, ABC's 20/20, the Steve Harvey Morning Show and The Wall Street Journal. Prior to joining Ascendant, he held management positions with Paramount, Speakers Etcetera (a West Coast communications firm and speaker's bureau), and the General Wesley Clark for President Campaign. Raoul obtained his masters degree in Public Administration at the prestigious University of Delaware School of Urban Affairs and Public Policy, one of the top-ranking schools in public policy. In 2011 Raoul was one of 150 entrepreneurs selected to participate in a small business economics forum at the White House, U.S. Chamber of Commerce, and U.S. Senate.
John Salmons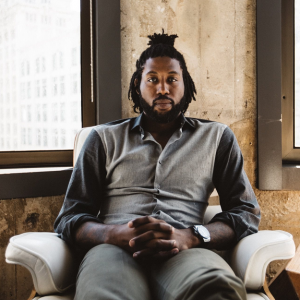 John Salmons is a former NBA player who played opposite Derrick Rose for several seasons as a shooting guard with the Chicago Bulls where he averaged 18 points a game.  Salmons also played with the 76ers, Bucks, Kings, Raptors, and most recently (2014-2015) with the Pelicans.  Salmons ranks in the top 10% of all time scorers in the history of the NBA/ABA. As a social engineer, Salmons focuses on many business and social initiatives that make a significant impact.  He owns several MidiCi Pizza franchises and is an adviser for Three Squared Inc, a leader in innovative real estate construction.
 Salmons is focused on bringing his 3D formula of Desire + Diversity + Discipline to the entrepreneurial world just as he brought it to every moment on the court.  His entrepreneurial ambitions are the NBA equivalent of playing all five positions.  His mission is to build the kind of off-the-court Empire that leverages his passions in technology, entertainment, fashion, real estate, publishing, and franchise ownership, while providing tomorrow's leaders with opportunities for expanding their worldview.  He accomplishes his goals through advising, promoting, and investing in businesses and engaging in philanthropic endeavors in the world of advocacy, grassroots organizations, and serving as a mentor for youth development programs.
John is a graduate of the University of Miami and currently pursuing his EMBA for Artists and Athletes from the University of Miami's School of Business. He and his wife, Taniesha K. Salmons, Esq., have four children and live in the Philadelphia area.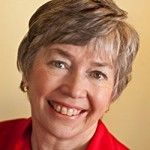 Linda Seger
LINDA SEGER, Th.D., is a theologian, author and speaker with degrees in English, Drama and Theology. She
comes from a long line of Lutherans who were theologians, ministers and missionaries. She's a Christian, a Democrat and lives in Cascade, Colorado.
Dr. Linda Seger is the author of Jesus Rode a Donkey: Why Millions of Christians are Democrats. She is available for media interviews, speaking engagements, radio shows and podcasts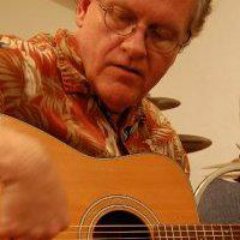 Pastor Dave Forrester
Pastor Forrester has been in full time ministry since 1973. He has pastored at Wings of Life Worship Center during this time and has travelled, preaching and performing music as well. David is also a musician and songwriter, and President of Sonlite Productions, which produces family-friendly community entertainment events. Pastor Forrester is an activist for the poor and social justice causes, as is reflected in the food, clothing and outreach ministries of the church he pastors in Apache Junction, AZ. He recently completed an 8-part sermon series on "The Christian's Response," which addresses how the Christian community needs to respond to relevant social issues. Follow Pastor Dave on Twitter @PasForrester
Statement of faith
We are followers of Jesus.

We believe the Word of God is infallible, living and active.

CDA is non-denominational.
We are about…
Rightly dividing the Word of God (2 Timothy 2:15)

Relationship with Jesus and living according to His principles

Striving to be imitators of Jesus through display of character and values as described in the Bible (which is, after all, what "Christian" means)

Educating the American public, fellow Christians and non-Christians, on the issues from a Biblical perspective and in a way to promote unity in the Body of Christ (John 17: 20-26)

Giving our time and resources towards helping those in need, as we believe SERVICE is one of the greatest forms of worship
We are not about…
Focusing on only one or two specific issues, but believe the whole Word of God is worthy of our attention

Taking scripture out of context, adding to it or taking away from it (Revelation 22:18)

Trying to control and obliterate sin and freewill through legislation

Being or becoming a "radical liberal group," but holding a centered and balanced view with our foundation on the whole Word of God